Raffaele Cutolo was a major
Camorra
boss who lay at the base of the violent Camorra war from 1980 until 1983. He has spent most of his life behind bars from where he ruled his organization. He was the founder of the Nuova Camorra Organizzata (NCO) which was the dominant force of the Camorra during the late 1970's and early 80's. "O Professore" (the professor) and "O Principe" (the prince) were just a few of his nicknames.
Life in prison
Raffaele Cutolo was born in Ottaviano, a city near Naples, in 1941 to poor peasants. At the age of just 12 he was already roaming the streets with a gang, committing petty burglaries and harassing shopkeepers. In February 1963, 22 year old Cutolo got into a fight with a man named Marco Viscido. Viscido protected his girlfriend who was slapped by Cutolo after insulting him. Cutolo however drew his gun and killed Viscido. He was arrested soon after and sentenced to life. His prison sentence was later reduced to 24 years from which he served 8. While living in prison Cutolo would earn his stripes and learn the hardway, eventually making him an honored man and prison gangleader.
Cutolo, ambitious and violent, challenged fellow inmate and local Camorra boss Antonio Spavone to a knife fight on the courtyard of the prison. Spavone, who was just recently transferred to the same prison as Cutolo, refused to fight and was soon after released from prison. Cutolo, who had made many new friends and connections while being at Poggioreale prison in Naples, was insulted by Spavone. Shortly after Spavone's release he was attacked by a gunman and shot at close range in the face. Spavone survived the attempt on his life but was badly injured. It took a couple of years and plastic surgeries to recover, but Spavone knew enough, he had to quit as Camorra leader. Cutolo's prison gang existed out of men who would follow his footsteps even outside prison walls and would also take high positions into the future Nuova Camorra Organizzata. After years went by, one by one was released and all would help in building the NCO's criminal empire. New inmates fell under Cutolo's protection and guidance in change for their loyalty.
The Nuova Camorra Organizzata
It is believed that Cutolo formed the NCO on October 24, 1970, when he was out of prison for a brief period. The organization stood for renewal of the Camorra and unification of several clans. He also made up rules by which his gangmembers had to live by. One of them was that children were not to be kidnapped or it would lead to the death of the kidnapper.
"The new Camorra must have a statute, a structure, an oath, a complete ceremony, a ritual that must excite people to the point that they would risk their lives for this organization."
He gave young inmates and future Camorristi a place to belong and shoved away the old Camorra bosses.
From the 1970's on Cutolo and his followers allied themselves with several
'Ndrangheta
clans from Calabria, such as the
Piromalli
and De Stefano organizations. They also sought allies in the region of Lombardia and Puglia. With these new alliances he expanded his business and received backings from other powerful organizations elsewhere in Italy. Journalists were becoming interested in Cutolo and made numerous interviews with him. Cutolo's book, "Poesie e pensieri", was released in 1980, but was not for public eyes. The book contained poems and pictures, but was actually a way of glorifying himself and his troops. It became very popular in prisons and became some sort of NCO bible. Even though Cutolo was still in prison, he had created an empire in a time period of about 15 years. Even inside the prison he lived as a king. While all the prisoners had to live in the company of about 20 inmates per cell, Cutolo had one for himself, including a shower. He even had his personal cook, Giovanni Pandico, who lived in the cell next to Cutolo.
Rosetta Cutolo
As Cutolo needed somebody who he could trust and could give instructions to, he chose somebody of his own bloodfamily, his elder sister Rosetta Cutolo. Rosetta, nicknamed Occh'egghiaccio (Ice Eyes), lived alone in the Castle Medico and included 365 rooms, swimming pool and a large park. It was bought with money given to her by Raffaele. The 16th century castle was the headquarters of the organization. Here she held meetings with drug barons and fellow Camorristi, speaking for her brother. While the Sicilian Mafia mainly dealt in heroin, the NCO earned Millions thanks to their massive involvement in the cocaine trade. As blood ran in the family, Rosetta also had a violent nature. After she ordered to blow up a police station the castle was raided. Rosetta escaped in the car of the neighborhood priest and lived for the following 10 years in hideout until her arrest in 1994.
Opposing a new Camorra alliance
While being very successful and earning both respect and millions of Lire, Cutolo also had to deal with another rising Camorra organization in the early 1980's. This organization, dubbed the Nuova Famiglia, was more business oriented and was lead by Camorra bosses such as
Michele Zaza
, Carmine Alfieri,
Antonio Bardellino
and Lorenzo Nuvoletta. The alliance, which was formed in 1979, had strong ties with the Sicilian Mafia and mainly dealt in heroin and cigarets. They soon opposed the dominant NCO. During 1980 and 1983 the war was being fought everywhere in the Campania region and left hundreds of men death. The NCO was eventually weakened and many of it's organization were either killed or arrested. Cutolo's main 'military' chief Vincenzo Casillo was murdered in orders of Carmine Alfieri in 1983 and eventually led to the demise of the NCO. Many members left the organization and joined the Alfieri clan. However, also the Nuova Famiglia shattered in the years to come and an internal war between the Casalesi clan, led by Antonio Bardellino and the Nuvoletta clan erupted.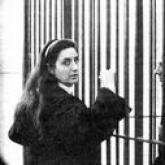 Cutolo lost his authority and was moved to another prison in Asinara, far away from Naples. Here he was restricted to talk to the outside world and by this lost about all of his contacts. He married his wife in jail in 1983 and fathered a daughter, Denise, through artificial insemination in 2007. 2 months after the birth of his daughter Cutolo was permitted to hold his child for the first time for the total amount of 15 minutes. The baby's diaper was reputedly first examined to make sure no weapons were hidden inside. His only son, Roberto, was murdered in 1990. The killers were themselves found death within weeks. The man responsible for Roberto's death was Camorra boss and Cutolo enemy Mario Fabbrocino, who had taken revenge for the murder of his brother Franscesco. Fabbrocino was arrested in 2005 after being on the run and was convicted for the killing of Roberto Cutolo. Raffaele Cutolo was depicted in a couple of Italian movies such as
Il Camorrista
of 1986. He is currently still serving multiple life sentences.
(Source: janterhaak.nl, retesei.com, Americanmafia.com)