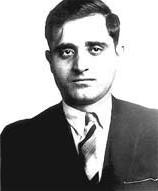 Paul "The Waiter" Ricca was born Felice DeLucia in Naples, Italy. In 1915 DeLucia got his first real taste of lawlessness when he killed a man, receiving two years in prison. On August 10, 1920 DeLucia boarded a ship bound for New York City after having killed the man who testified against him at his trial. While in New York, a city he did not stay long in, he changed his name to Paul Ricca. Shortly after he moved to Chicago by train.
In Chicago, Ricca got a job as a waiter in a local restaurant owned by mobster
Joseph "Diamond Joe" Esposito
. He also became a part of Esposito's bootlegging operations and got involved in Mafia activities. During this period he met another Chicago mob boss,
Johnny Torrio
. When Torrio left Chicago for his native Italy in 1925, he made
Al Capone
the new boss. Soon enough Ricca became a top member in Capone's organisation, which had grown to become the leading Italian gang in Chicago. Ricca was also involved in the war against the Irish North Siders during the late 1920's and could have had a hand in the 1929 Valentines Day Massacre, where 7 North Side gangmembers were slaughtered. After Capone was arrested and jailed for tax evasion, Paul Ricca was next in line to become boss, with
Frank Nitti
as the front boss. The Chicago Family grew in the years to come and had a great amount of influence in Los Angeles, with
Johnny Roselli
as their spokesman. They also kept their strong association with New York. On March 18, 1943 a meeting took place at Nitti's Chicago home, at which Ricca was present. It was decided that Nitti was to take the fall for them all, which didn't go well with Nitti. The next day, Nitti shot himself to death and was found near a railroad track.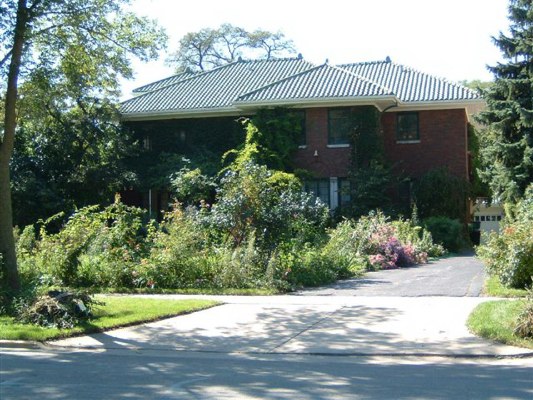 On December 30, 1943 a federal grand jury returned a guilty verdict to Ricca and his associates, Ricca receiving 10 years in prison. He was sent to the
Atlanta Federal Prison
together with capo
Louie Campagna
. While in prison they demanded to be transferred to Leavensworth, which also happened. Thanks to the efforts of their political fixer, Murray "The Camel" Humphreys, namely a phone call to Tom C. Clark Attorney General for Harry Truman, Ricca and Rosselli were out in three. The only caveat being that Ricca could no longer be present in the company of mobsters. With that, Ricca appointed
Tony Accardo
to become head of the Chicago mob, Ricca would keep a low profile as Accardo's advisor. In 1955 Ricca advised Accardo to step down as boss and make way for
Sam Giancana
. Giancana was a man who drew a lot of attention from the media with Hollywood connections and therefore Accordo would lose the FBI on his back. In 1966 however Giancana was forced to step back himself and to make way again for Accardo. 6 years later Ricca died of a heartattack at the age of 75.