Early life and the Gopher Gang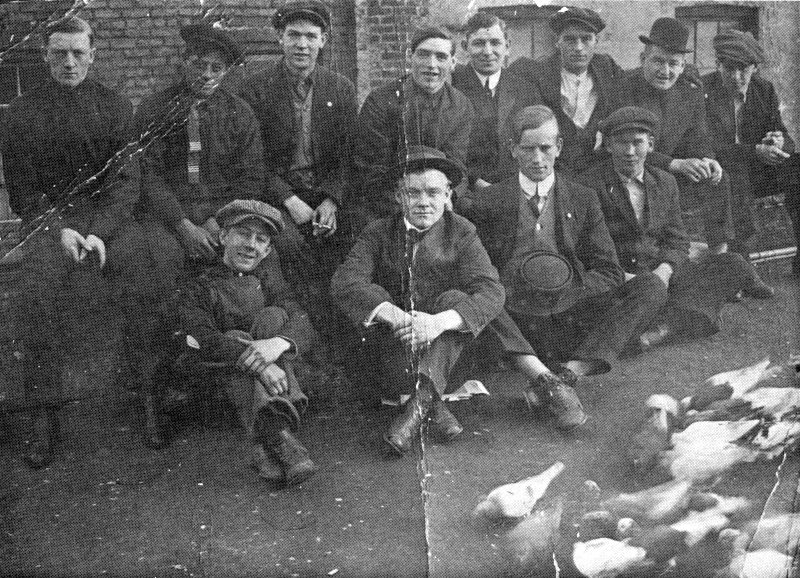 Owen "Owney" Madden was born at 25 Somerset Street Leeds, England on 18 December 1891. His parents Francis and Mary (formerly O'Neil), were also Leeds-born according to the 1891 census, although Madden claimed Irish parentage in later life. In search of work the family moved first to Wigan, England and then to Liverpool, England. It was Francis' intention to take the family to the United States but he died before this ambition could be fulfilled. In 1901 Mary Madden sailed to New York on the RMS Oceanic (1899) to stay with her widowed sister Elizabeth O'Neil at 352 10th Avenue. Owen Madden and his older brother Martin were left in the care of a children's home at 36 Springfield Terrace Leeds, England until Mary paid passage for them to join her in 1902. Owen maintained a sentimentality for his native Yorkshire and England throughout his life, refusing to give up his British passport until in his 50's when he was threatened with deportation. Unlike his elder brother Martin, who adopted a New York drawl, Owney kept his Northern English accent and saved clippings from the Yorkshire Post up until he died.
On 4 June 1902 Madden, together with Martin and his younger sister Mary, sailed from Liverpool, England on board the SS Teutonic (1889). Settling in New York's Hell's Kitchen, Madden soon joined
the Gopher Gang
later that year. Described by associates as "that banty little rooster from hell", Madden quickly became a fierce fighter known for his skill with a lead pipe and gun in fights with rivals the Hudson Dusters. By 1910, at age eighteen, Madden had become a prominent member of the Gophers and was suspected in the deaths of five rival gang members. His reputation soon gained him leadership of one of the three factions of the Gophers. He was earning as much as $200 a day from the Gophers' criminal activities, such as the gang's protection racket which forced local businessmen to pay in the face of firebomb threats.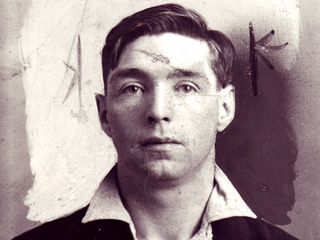 During this time Madden enjoyed an opulent lifestyle and he was often accompanied by several women. However, he became known for his violent jealousy when he shot and killed a store clerk named William Henshaw who had asked out one of the girls often seen with Madden, while onboard a trolley. Henshaw initially survived the attack and was able to identify Madden as his assailant. When Henshaw later died of his wounds, police arrested Madden. Despite the attack having happened before dozens of people, the case had to be dismissed after no corroborating witnesses came forward.
Over the next three years, the Gophers reached the height of their power as Madden recruited various gunmen into the gang. As Madden began encroaching into rivals' territory, particularly the Hudson Dusters, he was ambushed and shot eleven times on November 6, 1912 outside of a 52nd Street dance hall by three members of the Dusters. Madden survived the attack, however, and refused to identify his attackers to police, stating "Nothing doing. The boys'll get 'em. It's nobody's business but mine who put these slugs in me !". Within a week of his release, several members of the Hudson Dusters had been killed.
In 1914, Madden became involved in a dispute with Little Patsy Doyle, a prominent member of the Hudson Dusters, over a woman named Freda Horner. In a breach of Irish gangland ethics, Doyle informed police of Madden's operations. Following Doyle's assault on Madden's close friend, Tony Romanello, Madden arranged for Doyle's murder. Madden relayed a message to Doyle through a friend of Freda Horner's named Margaret Everdeane to meet him, supposedly in order to reconcile. As Doyle arrived on November 28, 1914, Madden ambushed Doyle killing him. The police questioned Horner and Everdeane who both confessed to their role. Madden was eventually sentenced to twenty years at
Sing Sing Prison
.
The 1920s

After serving nine years of his sentence, Madden was released on parole in 1923. The Gopher gang had broken up, and many members of his own faction were either in jail or working for bootlegging gangs. Madden initially became a strikebreaker for a New York taxi company but soon found work under
Dutch Schultz
in his fight against
Jack "Legs" Diamond
,
Waxey Gordon
, and
Vincent "Mad Dog" Coll
during the struggle to control New York City's bootleg liquor trade. He later opened the Cotton Club , formerly Jack Johnson's Club Deluxe, which became one of the city's most popular nightclubs where stars like Charlie Chaplin, Duke Ellington and many others often came to drink, dance or perform. Madden also operated legitimate laundry and coal delivery businesses. With the support of Tammany Hall politician Jimmy Hines, he received considerable police protection.
The 1930s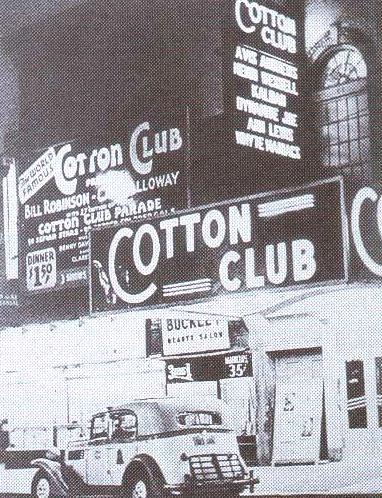 In 1931, shortly before the end of Prohibition, Madden left Shultz's organization and entered into partnership with boxing promoters "Broadway" Bill Duffy and George Jean "Big Frenchie" DeMange. Between them, they controlled the careers of the top five boxing champions including Rocky Marciano, Max Baer (a famous boxer and actor, 1909 - 1959), and Primo Carnera. As Primo Carnera's manager, Madden arranged fixed fights which led eventually to Carnera's winning the NBA World Heavyweight Championship in 1933. Carnera held onto the title for nearly a year, until suspicions from reporters about fixed fights led to Madden deserting the Italian strongman, setting up Carnera's famous defeat at the hands of Max Baer on June 14, 1934.
In 1932, Madden was involved in the murder of
Vincent Mad Dog Coll
who had been extorting several mobsters including DeMange and Madden. After being arrested for a parole violation that same year, Madden began facing greater harassment from police, until he finally left New York in 1935.
Arkansas

Leaving behind racketeering, Madden settled in Hot Springs, Arkansas where he opened the Hotel Arkansas, a spa and casino, in 1935. He also became involved in local criminal activities. The Hotel Arkansas became a popular hideout for mobsters;
Charles Luciano
was apprehended there in 1935. Madden became a naturalized US citizen in 1943, and eventually married the daughter of the city postmaster. He lived in Hot Springs until his death in 1964. At the time of his death he was said to have left $3 million in assets.
Popular Culture

Owney Madden was portrayed by Bob Hoskins (Hook, The Untouchables, Unleashed, ...) in the Francis Ford Coppola movie 'The Cotton Club'.