Nicolo 'Zio Cola' Rizzuto was the patriarch of the Rizzuto family in Montreal, which for long was an important branch of the New York
Bonanno Family
. He was the father of jailed boss
Vito Rizzuto
.
Sicily - Canada - Venezuela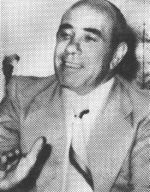 Nicolo Rizzuto
Nicolo Rizzuto was born in Sicily on February 18, 1924, in the town of Cattolica Eraclea. His father Vito left for America in 1925 with his brother-in-law Calogero Renda and 4 others. His wife and child stayed in Sicily. In 1933 Vito was murdered in New York by rival gangsters and Nicolo grew up with a stepfather. During the early 1940's he married a girl named Labertina Manno, the daughter of a local Mafiaboss and elder sister of
Domenico Manno
. In 1954 Nicolo took his family and moved away from Sicily to settle in Montreal, Canada. With help from several other Sicilian relatives and associates living there he formed his own crew.
Soon Rizzuto's gang became both feared and respected, but they still worked in the shadow of another criminal organization in Montreal, the Cotroni Family. At first Rizzuto was allied with
Vic Cotroni
, but as the years went by both groups couldn't get allong anymore. When
Paolo Violi
took over from Cotroni during the early 1970's things started to get really bad. In 1974 Rizzuto eventually fled the country after hearing they wanted to kill him. He then moved to Venezuela to live with relatives and to organize a massive international drugnetwork. Together with the Cuntrera brothers (Paolo, Pasquale and Gaspare) and
Alfonso Caruana
they set up a network going from Venezuela and Colombia to North America and Europe. In the meanwhile Rizzuto's son
Vito
took his place in Montreal.
Taking control
Soon Rizzuto and his Sicilian allies had enough of the Calabrian leadership inside the organization and started to take actions against them. On February 14, 1976, Violi's adviser Pietro Sciara was murdered while leaving a movie theater. One year later, while Violi was in prison, his brother Francesco was also shot dead. Violi realized that the Rizzuto's were going to take him down once he got out of jail. After being freed from prison Violi however didn't hide but returned to his favorite hangouts. The Bonanno family, which earlier had backed the Cotroni-Violi family for decades, now gave the 'ok' to take him out. On January 22, 1978, Violi was shot dead by 2 hitmen while playing cards. After his death Rizzuto returned to Montreal and claimed the throne. With backings from the Bonanno Family he didn't stumble into heavy resistance from Violi allies. Rizutto placed his son on top of the organization and then returned to Venezuela to continue his drug trafficking ring with the Cuntrera-Caruana family. In 1988 he was eventually arrested together with
Frederico Del Peschio
and 2 others for drug trafficking. He was sentenced to 8 years and was released after serving 5. He returned to Montreal permanently in 1993.
The Rizzuto challenge
Rizzuto, who worked as a senior adviser to his son and fellow mafiosi, had his headquarters at the Consenza Social Club, a north-end Montreal café. A couple of years later this would be the place where the RCMP had hidden camera's and microphones to investigate the families large drug involvement. In 2006, after a 4 year investigation, Nicolo Rizzuto and about 70 others were arrested during a crackdown dubbed "Project Colisée". On September 18, 2008, 84 year old Rizzuto and six others pleaded guilty to racketeering related offenses. He was sentenced to 3 years probation and walked away as a 'free' man. Four other high ranking members of the Rizzuto family weren't so lucky and were sentenced between 6 and 15 years.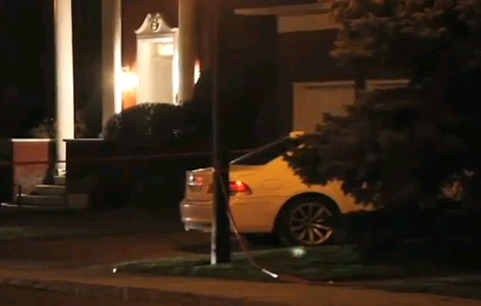 Rizzuto's house the night of the killing
Because of the multiple crackdowns and arrests against the Rizzuto family, they were suddenly facing more and more challenges from rival groups who benefited from their weakened situation. In 2009 several Italian cafes were attacked with Molotov-cocktails and in December 2009 Nicolo's grandson and namesake, Nick Jr., was killed in broad daylight. Although Nicolo was detained at home due to his convictions he was permitted to attend the funeral of his 42-year old grandson. A couple of months later, on May 20, 2010, Rizzuto's son-in-law
Paolo Renda
was kidnapped near his house and went missing eversince. In June another Rizzuto bigshot,
Agostino Cuntrera
, was shot to death.
On November 10, 2010, Nicolo Rizzuto was shot by a sniper while sitting in his house. He was rushed to the hospital but died when arriving there. Rizzuto was seen as a retiring member, but was most likely murdered because he was still seen as an icon of the organization.
(Source: www.canada.com, news.nationalpost.com, www.cbc.ca, www.montrealgazette.com, "The Sixth Family" by Adrian Humphreys; Underworld: Montreal" National Geographic series)