Monk Eastman was the best known alias of Edward Osterman, a New York City gangster. Other known aliases include Joseph "Joe" Morris, Joe Marvin, William "Bill" Delaney, and Edward "Eddie" Delaney. He was born C. 1873 to Jewish restaurateurs.
Criminal Career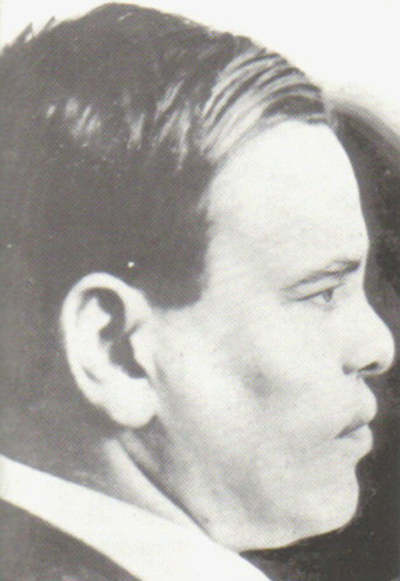 In his youth, Eastman's father set him up in a pet store, but circa 1895 Eastman relocated to Lower Manhattan and became one of the "Sheriffs" of New Irving Hall. He was noted as carrying a large wooden stick, which he used to bash in the skulls of unruly customers, after which he would carve a new notch in the club. Allegedly, he attained a total of 49 notches in his club. After leaving the New Irving Hall, Monk began running his own gang.
The corrupt Tammany Hall political machine regularly relied on the 1200+ member
Eastman Gang
to "Get Out the Vote" at election time. He engaged in a protracted turf war versus
Paul Kelly
of the
Five Points Gang
. Some of Eastman's top men were
Max Zwerbach
aka Kid Twist, Richie Fitzpatrick, and
Jack Zelig
. His feud with the Five Points Gang reached a fever pitch on September 17, 1903, when dozens of gangsters from both sides engaged in a protracted gun battle on Rivington Street. Two men were killed and numerous passers-by injured.
Monk Eastman was eventually arrested after the attempted robbery of a well-to-do man on the West Side on February 3, 1904, and was imprisoned at
Sing Sing Prison
. Released in 1909, Monk found out that the New York gangland scene had changed; Kid Twist was dead, his old gang had split into factions who had no interest in taking orders from him. For several years, Monk fell into petty thievery, opium addiction, and short jail terms.
Military Career
Later, at age 44, he joined the U.S. 106th Infantry of the U.S. 27th Division of the U.S. Army, "O'Ryan's Roughnecks", and fought in France during World War I. During his military physical, the doctor seeing all the knife and bullet scars on Eastman's body asked him what wars he had been in; to which Eastman replied, "Oh! A lot of little wars around New York." After his army discharge in 1919, the Governor of New York, Al Smith restored Eastman's citizenship.
Soon, however, Monk Eastman fell back into the only life he had ever known. In the early morning hours of December 26, 1920, Eastman met his partner, a corrupt Prohibition agent named Jerry Bohan at the Bluebird Cafe in lower Manhattan. The two had a drunken dispute about one of their criminal ventures. Monk stalked out at around 3:45 a.m., but Bohan followed him to the entrance of the 14th Street subway station and shot him dead. Monk was buried with full military honors in Cypress Hills Cemetery. Jerry Bohan was convicted of his murder and ended up serving about three years in prison Monk Eastman is considered one of the last of the nineteenth-century gangsters who preceded the rise of
Arnold Rothstein
and the more sophisticated organized crimminal enterprises, like La Costa Nostra, that followed.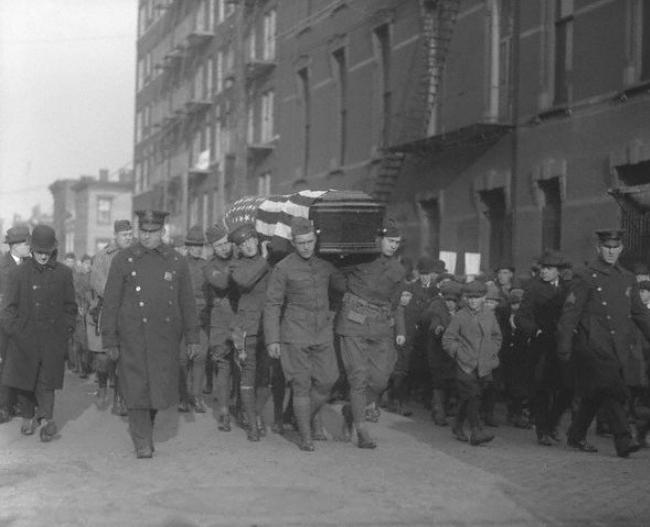 Eastman in Literature and Film
He is featured in a 1933 fictional short story by Jorge Luis Borges called "Monk Eastman: Purveyor of Iniquities" as well as in Kevin Baker's 1999 novel "Dreamland." In the P.G. Wodehouse novel, "Psmith, Journalist", the fictional character Bat Jarvis is largely based on him, sharing his kindhearted streak with regard to animals. The film Gangs of New York features a loosely based character of the same first name, although the film's main story takes place before the real Monk Eastman was born.