Career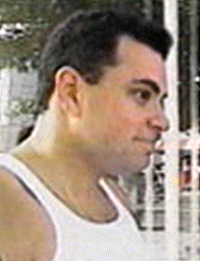 Junior Gotti
John Angelo Gotti was born in 1964 to Victoria and
John Gotti
. He had two brothers, Frankie (killed in a car accident in 1980) and Peter. He also has two sisters, Victoria Gotti (who starred in a reality show with her sons) and Angela. He is normally called Junior Gotti since he has his father's first name, even though they have different middle initials. Junior started bodybuilding when he attended John Adams High School and allegedly started hanging out with his father's Mafia connections at a young age. In 1990 he was promoted to capo by his father, who was then the boss of the family and also married Kim Albanese. He has allegedly been the acting boss at various times between 1992 and 1999. Gotti is believed to have ordered the killings at least 3 men. Louis DiBono, who'm was found with 4 bullets in his head near the WTC towers, while sitting in his Caddilac in 1991. Bruce Gotterup who was murdered at the Rockaway in Queens in 1991 and that of Gambino soldier George Grosso in 1998.
(Mis)Trials
In 1999 trouble began as he was sentenced and jailed for racketeering. He was freed for a small amount of time when his father died in 2002 to attent the funeral. He was eventually released in 2005. On September 20, 2005, another racketeering trial against Gotti was declared a mistrial after the jury announced it was hopelessly deadlocked, with the exception of one charge of stock manipulation, on which Gotti was acquitted. The charges in the case included an allegation of a plot to kidnap and kill Curtis Sliwa in 1992, a radio host who was also founder of the Guardian Angels (a volunteer organisation of unarmed citizen patrollers), because he made offensive comments about Junior's imprissoned father. Gotti faced up to 30 years in prison if convicted of the multiple racketeering charges. On March 10, 2006, Gotti and his attorney's were succesfull as the court again declared it was a mistrial. After the two mistrials, Gotti's third trial, on the same charges, started in August 2006 and ended exactly as the two others did. Afterwards Gotti claimed to have no more involvment with the Gambino family and was angered when press asked about it.
On August 5, 2008, Gotti was arrested again at his house in Oyster Bay not only for racketeering charges, but also for the murder of Louis DiBono, George Grosso and Bruce Gotterup. The trials proceeded during 2009 and didn't went unnoticed. John Alite, a Gambino associate who became a federal witness, was set to testify against him. He claimed to have run a multi-million dollar drugbusiness for Gotti in Queens and said he killed at Gotti's bidding. During a courtroom confrontation Alite passed near Gotti and asked "Do you have something to say to me?", Gotti responded angered and shouted "Did I kill little girls? You're a punk. You're a dog. You're a dog. You always were a dog your whole life, you punk dog. You want to strangle little girls in a motel, you dog you.". On the first of December, 2009, the case ended in another mistrial after the jury was not able to reach a verdict. A bail of $2 million was payed and Gotti was freed again. His sister Victoria was relieved, stating "We're ravaged. We're beaten down, but we're not broken."
(Source: msnbc.msn.com, huffingtonpost.com, , foxnews.com)