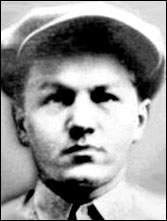 Born in Chicago, Illinois, Lester Gillis began his criminal career stealing cars and hanging with future members of the gang of Roger "Terrible" Touhy. Legend says that Nelson worked for a time as an enforcer for Chicago gangster
Al Capone
, but recent books dispel this myth. Nelson came to greater prominence in 1934, when he joined the Dillinger gang. In contrast to the dashing John Dillinger(who was killed by the police July 22 1934), Nelson is the antithesis of popular, Robin Hood-like gangsters of the Depression era. Having a psychopathic bent, Nelson did not hesitate to kill lawmen and innocent bystanders. Paradoxically, though, Nelson was a devoted husband and father who often had his wife and children with him while running from the law.
After John Dillinger's death in July 1934, Nelson became Public Enemy Number One. Nelson was said to have boasted of robbing one bank a day for a month, in order to outdo Dillinger. This never happened.
The Battle of Barrington
A running gun battle between FBI agents and Nelson took place on November 27, 1934 outside of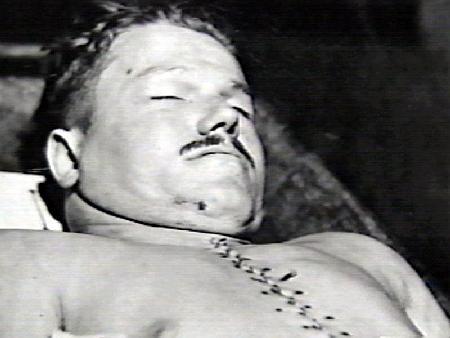 Chicago, in the town of Barrington resulting in the deaths of Agent Herman Hollis and Inspector Samuel P. Cowley. Nelson, though shot 17 times, was still able to steal Hollis's car and race away with his wife, Helen Gillis, in tow. Nelson succumbed to his wounds, aged 25, at approximately 8pm that evening and was unceremoniously dumped near a Niles Center (present-day Skokie), Illinois, cemetery. Gillis/Nelson is buried at Saint Joseph Cemetery in River Grove, Illinois. He holds the dubious distinction of being personally responsible for the killing of more federal agents than any other criminal. Besides the aforementioned agents he was also responsible for the murder of Special Agent W. Carter Baum during the Little Bohemia shoot-out.
In popular culture
Nelson has been the subject of multiple films, a 1957 film, "Baby Face Nelson", starring Mickey Rooney and a 1995 film of the same name starring C. Thomas Howell. He was portrayed by Richard Dreyfuss in the 1973 film "Dillinger" and by Michael Badalucco in the 2000 film "O Brother, Where Art Thou?", in which his character was fictionally portrayed to have a grudge against cows, to be manic-depressive and to have been executed in the electric chair in Mississippi (which he describes as "going off like a Roman candle").