The Lucchese family is one of New Yorks 5 families which is named after
Thomas Lucchese
. Just like the
Genovese family
it's roots can be traced back to the Sicilian town of Corleone.
Early formation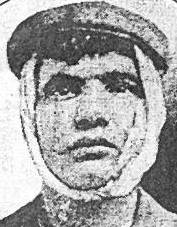 Gaetano Reina
was the first leader of what would eventually become known as the Lucchese crime family. Reina was a Corleone native who entered America during the early 1900's. He gained wealth by selling ice boxes, which were very popular at the time. His base of operations were mainly in the Bronx. In 1913 he was employed by Angelo Gagliano, a
Gaetano Gagliano
relative, to work at a laundry house which was partially owned by
Peter Morello
. Here he also met and befriended
Ignazio Dragna
, the future boss of the Los Angeles Mafia. Through this association Reina became associated with the powerful
Morello group
from Manhattan.
During the 1920's the Reina Family was build and was a close knit organization. Reina's underboss, Gaetano Gagliano, was also a Corleone native. During the
Castellammarese War
Reina became one of it's first victims as he was shot and killed while leaving the house of his mistress in February 1930. The murder is believed to have been committed by
Vito Genovese
, a gunman for
Giuseppe Masseria
. Masseria believed that Reina was close to switching sides and joining his enemy
Maranzano
. Masseria's choice of replacement of Reina as head of the organization was
Giuseppe Pinzolo
, who was murdered not long after his appointment, possibly by future boss
Tommy Lucchese
and Gaetano Gagliano. Gagliano then decided to be against Masseria after the Reina murder and then allied themselves with Maranzano. The cooperation between both sides would prove to be very lucrative as it led to the murder of
Al Mineo
.
The Gagliano Family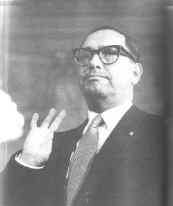 After Giuseppe Masseria was eventually killed in 1931 Maranzano and his allies were victorious. During a series of meetings the 5 New York families were recognized. Gaetano Gagliano was then seen as the official boss of the Reina organization, now named after himself. His trusted friend
Gaetano Lucchese
became his underboss and Vincent Rao operated as his adviser. Gagliano led the family into profitable areas of the trucking and clothing industries, and looked after their men in a way that other mob bosses would have done well to replicate.
When Gagliano died in 1954, Lucchese, who had been loyal to his boss from beginning to end, took over as boss. Stefano LaSale then became the families number 2. Like former family bosses Gagliano and Reina, LaSale was also a Corleone native and had strong ties with
Nicholas Terranova
until his death in 1916. Lucchese further developed the family's interests by controlling Teamsters unions, workers' co-operatives and trade associations and racketeering at the new Idlewild Airport. He also developed close relationships with politicians and members of the judiciary, which aided the family on numerous occasions. All this while keeping the low profile for which he became lauded in Mafia circles. Lucchese spent 44 years in the mafia without receiving a single criminal conviction. He was widely respected by his own men but also by other families.
Towards the end of his life, Lucchese suffered various health problems and his heart finally gave up July 13, 1967. The man who then took over at the head of the family was
Carmine "Gribbs" Tramunti
. Tramunti was chosen as caretaker boss while
Anthony Corallo
served out his sentence. Tramunti faced a number of criminal charges during his time at the head of the family and was eventually convicted of financing a large heroin smuggling operation. This also included the arrests and convictions of Vincent Papa and Anthony Loria Sr. in the infamous "WHO STOLE" the French Connection. This scheme was responsible for distributing millions of dollars in heroin up and down the East Coast during the early seventies, which in turn led to a major NYPD corruption scheme. The scope and depth of this scheme is still not known, but officials suspect it involved a corrupt NYPD officer/officers who allowed access to the NYPD property/evidence storage room, where hundreds of kilograms of heroin lay seized from the now-infamous French Connection bust, and then replaced the missing heroin with white baking flour. The substitution was only discovered when officers noticed insects eating all the bags of "heroin".
By that point an estimated street value of approximately $70 million worth of "smack" had already been taken. The racket was brought to light and arrests were made. Certain plotters received jail sentences, including Papa. (Papa was later assassinated in federal prison in Atlanta, Georgia; several conflicting reasons why have been suggested). These were the times of Serpico and the DEA's Knapp Commission. Corallo took over upon Tramunti's incarceration in 1974.
Tony Ducks

With a reputation for 'ducking' criminal conviction, Corallo was a boss squarely in the Tommy Lucchese mold. He was heavily involved in union control and worked closely with
Jimmy Hoffa
, the international president of the Teamsters union. The family prospered under Corallo's leadership, particularly in the trafficking of narcotics, but the authorities had him in their sights.
The FBI had managed to plant a bug in Corallo's car in the early 1980s - this was where he conducted most of his meetings and he was duly overheard talking at great length about mob affairs. The RICO trial that followed saw Corallo convicted on numerous charges and sent to prison, where he would spend the rest of his life (he died in 2000). Corallo's choice as successor was Vittorio "Vic" Amuso.
The iron fist of Amuso and Casso

The period that followed was one of the most turbulent the Lucchese family had seen, given the relative calm under previous bosses. Amuso and his underboss, Anthony "Gaspipe" Casso were implicated in a case involving the fitting of thousands of windows in New York at over-inflated prices, and the pair went into hiding in 1990, ruling the family from afar and ordering the execution of anyone they deemed troublesome, including the entire New Jersey branch of the family run by Michael Taccetta, who had allegedly been withholding payment from Amuso.
What followed was a series of botched hits leading to members of the family turning informant to save their own lives. The planned executions went as high as Alphonse "Little Al" D'Arco, the acting boss while Amuso was in hiding, who had little choice but to turn himself over to the authorities to spare him and his family from Amuso and Casso and their increasingly erratic demands.
On July 29, 1991, the FBI captured Amuso in Pennsylvania, and two years later Casso was caught in New Jersey. Amuso had resisted all attempts by the police to turn on the mob, but Casso wasted little time in doing so. Unfortunately for Casso, his testimony proved so inconsistent that he was ultimately accused of having gone back on his deal to help the authorities and refused leniency in sentencing for his various crimes.
Acting bosses

Joseph "Little Joe" Defede was chosen as the acting boss of the Lucchese family, though Amuso continued to pull the strings from behind bars. When Amuso came to the belief that Defede was stealing money from his own family, Defede decided to turn state's witness to spare himself the boss' wrath. Steven Crea was the next man to take charge, but he lasted no more than a few months before being sent down on racketeering charges, though with his release likely in 2006 he is considered most likely to take over long-term. To complete a fairly hapless trio of acting bosses, Louis Daidone, was convicted of murder following testimony from D'Arco in September 2004.
Mafia Cops

In April 2006 it was revealed that two respected New York city police detectives were also working as hired hitmen and informants for Casso. Louis Eppolito and Stephen Caracappa had spent much of their combined 44 years with the NYPD committing murders and leaking confidential information to the Lucchese crime family. They participated in eight murders between 1986 and 1990, and over a period of six years were paid $375,000 by Casso in bribes and as payment for murder 'contracts'.
Among their contracts was putting James Hydell into the trunk of a car and handing him over to Casso for torture. Hydell's body has never been found. They also shot Bruno Facciola, who was found in Brooklyn, in the trunk of a car, with a canary in his mouth. After having been pulled over for a routine traffic check, Eddie Lino was killed on the hard-shoulder of a freeway in his Mercedes-Benz.
As well as his role as a hitman, Eppolito was also a member of the cast of the 1990 film
GoodFellas
.
Henry Hill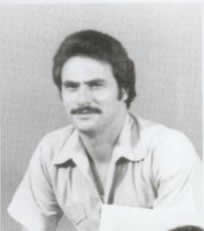 When
Henry Hill
was little he always watched Lucchese mafioso out of his bedroom window dreaming to be part of it. Henry began as a pocketboy for
Paul Vario
and
James Burkes
in the 70ties. He became good friends with
Tommy Desimone
, who was a lose canon. Desimone would just shoot a guy to try out a new gun. In the movie 'Goodfellas' Desimone is played by
Joe Pesci
. Henry said that the character Pesci played was 100% Desimone. Hill ended up being a snitch, who is now living on a secret location under the witness protection of the FBI, sending Paul Vario and lots of others to jail. This was a serious setback for the Lucchese family.
Current position and leadership

Vic Amuso
remains the official boss of the Lucchese crime family despite serving a life sentence. It is unclear how much influence he has over the family from his prison cell. In the last few years, a three man ruling panel has been running the family. Joseph DiNapoli, Anthony Migliore and
Matthew Madonna
are long time capos in the family, but Migliore is believed to have the final say on things. Migliore has been a major player in the family for more than 30 years and is said to have huge respect on the street. Recently though former acting boss
Steven Crea
was released from jail after serving a four year prison sentence. Nicknamed "Stevie Wonder," Crea was heavily involved in construction and is considered a capable "stand-up guy." Still under parole restrictions it remains to be seen what role Crea will play for the Luccheses in the future.
In the last few years, after suffering greatly from turncoats, federal prosecution, and internal conflicts due to bad leadership, the Lucchese family has avoided further dramatic federal indictments. Arguably, Migliore and his crew have managed to bring some stability to the Lucchese family.
Leaders of the organization through history
Reina Family - Since 1920
| | | | | | |
| --- | --- | --- | --- | --- | --- |
| Period | Boss | Acting boss | Underboss | Year of Change | Reason |
| 1920-1930 | Gaetano Reina | none | Gaetano Gagliano | 1930 | Gaetano Reina murdered in February 1930. |
| 1930-1931 | Giuseppe Pinzolo | none | ? | 1931 | Pinzolo was murdered in order of Gagliano and Lucchese in 1931. |
Gagliano Family - Since 1931
Lucchese Family - Since 1953
| | | | | | |
| --- | --- | --- | --- | --- | --- |
| Period | Boss | Acting boss | Underboss | Year of Change | Reason |
| 1953-1967 | Thomas Lucchese | none | Stefano LaSale | 1967 | Thomas Lucchese died in 1967. |
| 1967-1974 | Carmine Tramunti | none | Stefano LaSale | 1974 | Tramunti died in 1974 and LaSale retired. |
| 1974-1986 | Anthony Corallo | none | Paul Vario | 1979 | Paul Vario jailed. |
| 1986-1986 | ... | none | Salvatore Santoro | 1986 | Anthony Corallo convicted in November 1986. Luongo appointed as successor |
| 1986-1986 | Anthony Luongo | none | Salvatore Santoro | 1986 | Luongo murdered in December 1986 in orders from Victor Amuso. |
| 1986-present | Victor Amuso | none | Mariano Macaluso | 1989 | Macaluso retired. |
| 1991-1991 | ... | Anthony D'Arco | Anthony Casso | 1991 | Anthony D'Arco jailed. |
| 1991-1993 | ... | ruling panel | Anthony Casso | 1992 | Anthony Casso jailed. |
| 1993-1998 | ... | Joseph DeFede | Steven Crea | 1998 | Joseph DeFede Jailed. |
| 1998-2001 | ... | Steven Crea | Louis Diadone | 2001 | Steven Crea jailed |
| 2001-2004 | ... | Louis Diadone | ? | 2004 | Diadone jailed in 2004 |
| 2004-2006 | ... | ruling panel | ? | 2006 | Steven Crea back from jail |
| 2006-present | ... | Steven Crea | ? | ... | |