Throughout criminal history New Jersey has always been devided territory, mainly between the five New York families and the Philladelphia Family. However, one crew stays attached to New Jersey like no other, the DeCavalcante Family. Throughout the years it maintained strong relations with much of New York's Five Families, but being less powerfull and smaller oftenly gave them discredit and disregarding as "the farmers". In either case the DeCavalcante family grew wealthy and violent, even giving inspiration to HBO's successfull serie The Sopranos, which is widely inspired on this old Jersey mob.
Early formation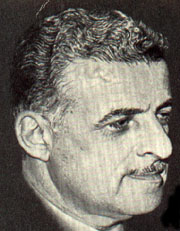 Sam DeCavalcante
The criminal organization's origins are believed to have begun with Gaspare D'Amico somewhere around 1910. D'Amico held that position, probably with the support of New York organizations, until 1937 when he retired. Not much is known of D'Amico and it seems he had little recognition. The next in line to take over was
Stefano Badami
. Badami had a relative calm reign as boss until internal struggles lead to his murder in 1955. The organization raged in a war during that period between the Newark and the Elizabeth factions, although the violence reduced the frictions between both sides would remain for several decades. His successor Phil Amari tried to calm things down again but eventualy stepped down after only 2 years of service. Nicholas Delmore managed to stay head of the organization for 7 years before retireing, leaving the Family to his nephew,
Simone DeCavalcante
in 1964. One of the first things done by DeCavalcante was holding a series of meetings to establish their territory. He controlled crews in Princeton, Newark and Trenton and used a plumber store as his front.
In 1969 he was eventually arrested and jailed for extortion to 15 years, being released again in 1976. During his abscence
John Riggi
became the acting boss, overseeing the family business while DeCavalcante was jailed. After he was released from prison, he retired to a high-rise condo and largely stayed out of mafia business, though the FBI believed he was still 'advising' the family into the early 1990s.
John Riggi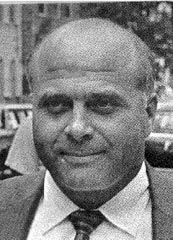 John Riggi
Sam DeCavalcante eventually stepped down as Boss in 1980, officially passing the leadership to
John Riggi
. Riggi had been a business agent of the International Association of Laborers and Hod Carriers in New Jersey. Riggi maintained good relations with powerfull Gambino boss
John Gotti
during the mid 1980's and was oftenly seen together in Manhattans Little Italy. The family however remained small and was often refered to as "the farmers" by their New York associates. For some New York mobsters it was even seen as a shame to be assigned to operate in Jersey. Riggi was also indirectly controlled by Gotti, who at one point ordered him to murder New Jersey capo Corky Vastola. The plot was overheared by the FBI in 1987 which saved Vastola's life. 2 years later Riggi was convicted for labor racketeering and was sentenced to 15 years. During his jailtime the family was controlled by a couple of acting bosses, amongst them John D'Amato. This man would disgrace the organization and made it look ridiculous when suddenly the rumour started to circulate he was gay. To restore the respect within the family he had to go. In 1992 D'Amato was murdered.
Jake Amari

Following the death of Frank D'Amato a new acting boss was to be appointed, Jake Amari. In 1994 Amari learned he had stomach cancer and together with John Riggi appointed a ruling panel to look after the family. The panel consisted out of
Vincent Palermo
, Jimmy Palermo and
Charles Majuri
, the son of former underboss
Frank Majuri
. Charles Majuri had been a hardworking member of the family since his early teens. Through his father he became the head of the Newark faction of New Jersey's mafia, which during the days of his father had a fallback with the Elizabeth faction. Although he was elevated as a head of the family he wasn't that excited. Therefore he began to conspire against the Elizabeth faction of which both Vincent and Jimmy Palermo (not related) were leaders of. The panel, meant to bring both factions together, was badly falling appart again. The plot Majuri orchestrated was revealed and as revenge Vincent Palermo ordered his death. The killers assigned to murder Majuri however failed to do the job and the plot was eventually shoved away.
The Fred Weiss Murder

Fred Wiess was a former journalist and real-estate developer who longed to be a 'wiseguy' and began to associate with mobsters from
the Gambino
and DeCavalcante families. In November 1989 Weiss was murdered in orders off
John Gotti
, who believed Weiss was cooperating with authorities. Gotti explained to the DeCavalcante's that Weiss was more their associate than anyone else's and so it was their job to murder him. Riggi saw this as an opportunity to please his New York superiors and agreed upon the murder. Together with then Gambino capo
John D'Amico
he planned the murder which was eventually committed by DeCavalcante gunmen. Riggi later confessed he did it as a favor to Gotti.
Ralph Guarino, The Informant

In 1997 DeCavalcante associate Ralph Guarino and his friend, Salvatore Calciano, who had worked at the World Trade Centers for over 20 years, started to make plans to rob the Bank of America. The Bank of America brought millions to the WTC on a daily base. On January 14, 1998, the van carrying the money was ambushed by three drug-addicted thieves, Richard Gillette, Melvin Folk and Michael Reed. They made off with $1.6 million. In the aftermath of the Bank of America Robbery all 3 of the robbers were caught and gave up Guarino who decided to become an FBI informant instead of spending 20 years in prison. The family's foundations began to brake when Guarino became an FBI informant and told them about all sorts of crimes ranging from murder to racketeering. Joe Masella, a DeCavalcante member who was involved in the robbery, was murdered in 1998, very few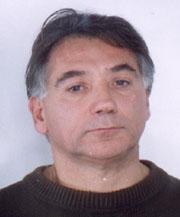 Vinny Palermo
in the family knew who had killed him or why. They knew that he had gambling debts, but didn't believe that was the reason for the murder.
There was a plan to murder Frank D'Amato which was taped by Ralph Guarino. The FBI could pounce and implicate most of the DeCavalcante family in one or two offences. On December 2nd 1999 there was a massive attack, launched by the FBI, in which they aimed to arrest 40 members of the DeCavalcante family, which had an estimated 70 active members and associates by that point. They arrested Vinny Palermo, in connection with the attempted murder of Frank D'Amato, Charles Majuri and a whole host of other offences. Facing serious offences of murder and conspiracy of murder, Vincent Palermo descided to become a government witness. He talked about everything and every crime committed by a DeCavalcante member or associate since he became a made-man in 1965. His family entered the witness protection program. He neglected, however, to tell prosecutors about $1 million in brown paper bag money that he had given his son, Michael Palermo. The family crumbled and the FBI arrested and convicted many of the families members.
Current position

Now with most of the families leadership behind bars, a new acting boss had to be appointed. This was found in Francesco "Frank" Guarraci. Riggi kept his position of boss until 2008. Guarraci is now regarded as the new official head of the family. The elder Joseph Miranda is regarded as the underboss. The Family is believed to have up to 40 or 50 active members in and round New Jersey.
Leadership throughout history

DeCavalcante - Early 1910's
| | | | | | |
| --- | --- | --- | --- | --- | --- |
| Period | Boss | Acting boss | Underboss | Year of Change | Reason |
| 1910-1937 | Gaspare D'Amico | none | (Stefano Badami) | 1937 | D'Amico retired |
| 1937-1955 | Stefano Badami | none | (Phil Amari) | 1955 | Badami murdered due to powerstruggles |
| 1955-1957 | Phil Amari | none | Frank Majuri | 1957 | Amari and Majuri stepped down |
| 1957-1964 | Nicholas Delmore | none | Louis Larasso | 1964 | Nicholas Delmore retired |
| 1964-1980 | Simone DeCavalcante | none | Louis Larasso | 1975 | DeCavalcante jailed, Riggi became the acting boss |
| - | - | John Riggi | Louis Larasso | 1976 | Louis Larosse demoted |
| 1980-2008 | John Riggi | none | Vincent Rotondo | 1988 | Vincent Rotondo murdered |
| - | - | Jake Amari | Girolamo Palermo | 1991 | John Riggi jailed, Jake Amari became acting boss |
| - | - | Jake Amari | - | 1994 | Jake Amari steps down due to illness, a ruling panel is apointed |
| - | - | Vincent Palermo, Jimmy Palermo, Charles Majuri | - | 1999 | Panel get's arrested |
| - | - | Francesco Guaracci | - | 2008 | Guaracci takes over from John Riggi |
| 2008-present | Francesco Guaracci | none | Joseph Miranda | - | Guaracci regarded as official boss |