Benjamin "Bugsy" Siegel was a New York gangster who was part of the large enterprising Jewish syndicate next to
Meyer Lansky
. Both men were closely associated with the Italian Mafia, in particular
Charles Luciano
and his associates. Bugsy Siegel was sent to Los Angeles in the late 1930's where he befriended Hollywood filmstars and musceled in on the territory of
Jack Dragna
.
Early life in Brooklyn
Benjamin Siegelbaum was born as one of 5 children in Brooklyn, New York, to a poor Austrian Jewish family. As a boy, he joined a street gang on Lafayette Street in the Lower East Side and mainly thefts until he devised his own protection racket. During adolescence, Siegel befriended
Meyer Lansky
, forming a small gang whose main criminal activities were focused on gambling. Siegel also worked as the gang's muscle since he wasn't scared easily and was quite hardheaded. In 1926, Siegel was arrested for raping a woman who had turned down his advances in a speakeasy, but Lansky coerced the victim not to testify.
During the mid 1920's Lansky and Siegel joined forces with Manhattan kingpin
Arnold Rothstein
. Here they met and befriended a Sicilian gangleader named Charles Luciano. Now Siegel worked primary as a bootlegger and strong-arm while Lansky acted as a strategist. After Rothstein was murdered by a foe Lansky inherited a piece of the latters empire and narrowed his ties to Luciano. Siegel stood close to both men and often would join syndicate meetings with other gangchiefs. During the so-called
Castellammarese War
in 1930 they at first sided with
Joe Masseria
, but for the most part stayed on the background. In the end it was their partner Luciano who would ultimately take control of the vast Italian underworld in New York. Afterwards both Siegel and Lansky got a hand in the formation of Murder, Inc in cooperation with fellow Jewish gangleader
Louis Buchalter
and elder Maffiachieftan
Vincent Mangano
.
Off to California
In 1937 Lansky and Luciano decided to send Siegel to California to try to develop syndicate gambling rackets in the West alongside Los Angeles mobster
Jack Dragna
. After arriving Siegel recruited Jewish gangster
Mickey Cohen
as his lieutenant. Siegel used syndicate money to set up a national wire service to help the Chicago Outfit quicken their returns.
By then Siegel was married to his childhood sweetheart Esta Krakow, sister of hit man
Whitey Krakow
. He eventually moved her and their two daughters to a comfortable villa in the West Coast, but was hardly ever home. He got out allot and occasionally visited parties alongside movie stars and producers. He loved the Hollywood lifestyle. Marriage vowels didn't mean much since he had numerous affairs and girlfriends along the way. Some of his mistresses were actresses Ketti Gallian, Wendy Barrie and Marie "The Body" MacDonald, and Hollywood socialite Dorothy DiFrasso. He always lived in extravagant fashion, as was his reputation, and on his tax returns Siegel claimed to earn his living through legal gambling at the Santa Anita racetrack near Los Angeles.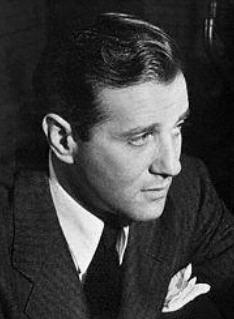 Bugsy Siegel
After some romantic exploits Siegel eventually fell in love with a sharp-tongued gangstermoll named
Virginia Hill
, who previously had worked as a courier for the Chicago Outfit. They began a torrid affair. The Alabama-born Hill was wealthy in her own right and had bought a mansion in Beverly Hills from Metropolitan Opera baritone Lawrence Tibbett, where Siegel frequently stayed. On November 22, 1939, Siegel, with his brother-in-law Whitey Krakow and two others, killed associate
Harry Greenberg
, who had become a police informant, on the orders of Lepke Buchalter. Siegel was arrested and tried for the murder. He was acquitted again, but gained more negative attention in LA. Siegel was not pleased, especially when his gangland past was revealed.
During a roadtrip with friends Virginia Hill and Moe Sedway, Siegel stopped in the deserttown of Las Vegas, which then only contained about two or three small casino's. Siegel however believed that Vegas might get bigger in the future and therefore reached out to Lansky in New York who raised money from the Mafia and bought a casino for Siegel and Sedway to manage. Legend also has it that Siegel suddenly had a vision of turning Las Vegas into a gambling mecca. Bugsy envisioned building a large casino and hotel to which gamblers would flock. His vision was fueled by the fact that gambling had been legal in Nevada since 1911 and construction of the Hoover Dam had brought an influx of construction workers which started a population boom and gave the Valley's economy, which was in the grips of the Great Depression, a needed boost.
Siegel then reached out to mediamagnate Billy Wilkerson who owned a large piece of desert in Las Vegas and had begun to build a new and formidable hotel called the "Flamingo". However, Wilkerson was in debt due to big casino losses and worried that the Flamingo would never be finished. In came Siegel, who again reached out to Lansky. Fortunately the New York Mafia granted him a loan which granted Siegel to forge a business deal with Wilkerson. However, as time passed, Siegel took more and more control of the construction works and adjusted the blueprints without consent of Wilkerson, which was not how they had agreed. Wilkerson tried to reason with Siegel, but instead got into a feud and in end fled the country for a while fearing for his live. Eventually he let go of the Flamingo and was bought out by Siegel, who now took full control of the construction.
Siegel, however, knew little about construction; many of his plans were unreasonably lavish, such as his insistence that each room have its own private sewer line. Under his oversight, the construction costs ballooned from $1 million to $6 million. The Del Webb company, which was in charge of the construction, is alleged to have driven building materials onto the site before simply driving them out the back gate and billing Siegel for the work, though materials shortages owing to the recently-concluded Second World War also increased costs. When Webb told Siegel of his fears that he would come to harm for this, Siegel reputedly joked: "Don't worry, Del. We only kill each other."
The Mafia however was not amused when seeing the extensive cost of the Flamingo project, but Lansky was able to keep them on a distance, although he himself began to have doubts about Siegel. To make matters worse the Mafia at one point started to suspect Siegel of stealing their money. Because his girlfriend had been making frequent trips to Zurich, the mob worried that Siegel was putting money on Swiss bank accounts. In December 1946, several of Siegel's business and crime partners flew to Havana, Cuba, for a big meeting. One of the main topics for discussion was whether they should put a halt to Siegel, who was kept in the dark about the meeting. Lansky, who remembered fondly how Siegel had saved his life on various occasions when they were young, took a stand against a possible hit and asked them to give Siegel one last chance by waiting until the grand opening.
Siegel opened the Flamingo on December 26, 1946, although he did not have as many Hollywood celebrities with him as he had hoped. Soon the Flamingo ran dry of entertainers and customers, and the casino closed after only two weeks for further construction. The fully operational Flamingo re-opened in March of 1947. That spring, the casino's gangster investors once again met to decide whether to liquidate Siegel, because he had become arrogant and no one could reach him, believing he would disappear with their money. But, luckily for Siegel, he had turned a profit for the month, so
Lansky
again spoke up in support of his old friend and convinced Luciano to give Siegel another chance.
The last act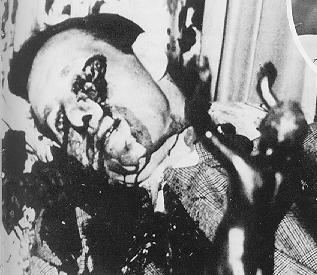 Bugsy Shot dead
Eventually, Siegel learned of the allegations made against him that he was taking money and discovered it was actually his girlfri who had been stealing from him. Still in love with here, he wasn't about to give her up and again didn't answer demands to give notice on the money. This time Lansky was powerless. Hill was not at home on the night of June 20, 1947, when, at 10:45 p.m., a mob hit-man hid outside the couple's Beverly Hills mansion and shot Siegel with a M1 Carbine as he sat in his chair. One of the .30-caliber bullets smashed the bridge of Siegel's nose, the impact and pressure blowing Siegel's left eyeball out of socket. The crime went unpunished, since no one was ever charged with his bloody and much-photographed end. Only his brother and a priest attended his burial.
In the aftermath of the shooting the New York Mafia took control of the Flamingo and watched it to become one of the most successful casino's in never-stop growing Las Vegas. Outside the casino there is a monument in honor of Siegel, who is by some regarded as the father of the now famous Las Vegas Strip.