Antonio "Tony Bananas" Caponigro was the consigliere of the Bruno Family from 1978 until 1980 and was held responsible for the murder of boss
Angelo Bruno
, for which he was punished.
Leader of Philly's Newark branch
Antonio was born in 1912 to Rocco Caponigro and Rosine Squarzzi. His first police record dates back to 1927, others included arrests for auto theft, burglary, robbery, bootlegging and suspicion of murder. Caponigro went on to lead a branch of the Philadelphia crime family in Newark, New Jersey. He was said to be a self-made guy and became a millionair within years. He owned a motel, a bar, restaurants and vending machine companies. He also ran a very lucrative bookmaking operation and in the late 1970's started to deal in heroin. He lived in a Jersey neighbourhood and was housed in a large Spanish style house. Caponigro married an Irish woman named Kathleen Cox and had one son and 3 daugthers.
In April 1975 police discovered the bodies of Alfred Meglia and Michael White. Both men had been kidnapped, shot to death and dumped into a Newark landfill. Meglia was a known associate of the Philadelphia mob but White was just a bystander who witnessed the assault on Meglia and was therefore also kidnapped and killed. Caponigro was believed to be part of the deathsquad together with accomplices Gerardo Fusella and Giuseppe Bellina. However, it would last another 14 years until the killers were arrested and charged with the murder. In 1976 Caponigro was sentenced to 2 years for a crime he committed in 1974, when he tried to run over a police officer with his car to avoid a subpoena.
Becomming the families consigliere
After his release in 1978 Caponigro was appointed as new consigliere to boss
Angelo Bruno
. In following of his new position he let
Ralph Napoli
look after his New Jersey rackets. However, Caponigro always had a double feeling about Bruno and his dispise of drug dealing. While Bruno forbade everybody of his family to deal in narcotics, he did gladly accepted drugmoney from Giuseppe and
Rosario Gambino
, who were part of the Pizza Connection and owned a place on his territory. But since the late 1970's Caponigro also had operations running which included heroin dealing. This proves that Caponigro was not willing to follow Bruno's rules any longer.
The murder the Gentle Don
His dispise for Bruno grew up to a point where he and his associates wanted to get rid of him. Therefore Caponigro met with the bosses of the
Genovese family
to have the green light for the Bruno assassination. Then boss
Frank "Funzie" Tieri
gave his blessings to the hit, but never mentioned it to the commission. On March 12, 1980, Bruno was returning home after diner and as his car stopped before a red light a hitman walked up to him and shot him in the head. The Gentile Don was no more.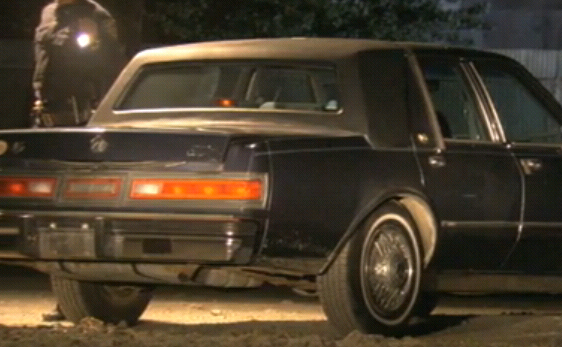 Car in which Caponigro was found.
The commission got word of the Bruno assassination and called in for Caponigro to show himself before them. Caponigro however thought he was going to be named the new boss of the Philadelphia mafia, but instead this was a one way trip. A couple of days later Police discovered an abondend car in the Bronx containing both the body of Caponigro and that of his cousin in the trunck. He was beaten and stabbed to death as a punishment for the unauthorized murder of his boss. Police also found $20 bills stuffed in his mouth and rectum, probably as a sign he had become to greedy. A couple of months later 2 other close associates of Caponigro were also murdered for their involvement in the Bruno assassination. These were John Simone and Frank Sindone. The Genoveses, who had doublecrossed Caponigro, now took over his lucrative bookmaking operations in New Jersey.
(Source: gangstersinc.tripod.com, phillymobspot.blogspot.com, phillymafiahistory.com, "Mob Scene" documentary by George Anastasia)