Anthony Fiato
Anthony "the Animal" Fiato, also called Tony "the Animal" Fiato ", or "Tony Rome", is a former vicious soldier to
the Los Angeles Crime Family
and later FBI informant. He enabled the FBI to capture and convict nearly 70 underworld figures. He is known for dating Denise Brown, and testifying in the O.J. Simpson murder trial. Anthony Fiato was actor James Caan's (The Godfather part I, Mickey Blue Eyes, ...) Mafia connection in the L.A. Mob. The F.B.I.intersepted a phone conversation between Anthony Fiato and Caan concerning actor
Joe Pesci
(Goodfellas, Casino, ...). James Caan asked his Mafia pal Anthony "the Animal" Fiato to grab and "take care" of Pesci after learning about an $8,000 bill that wasn't paid after Pesci stayed with Princess Diana's late lover Dodi Fayed at a pal's Miami, Florida, hotel in 1982.
Fiato grew up in Boston's Hanover Street area. At seventeen, he moved to Hollywood. He rose in rank to enforcer and street boss. Fiato worked with mobsters
Anthony Spilotro
,
John Roselli
, Mike Rizzitello,
"Crazy Joey" Gallo
, Pete Milano, J.R. Russo, and
Jimmy Fratianno
. Fiato was a feared member of the L.A.Mafia.. Consigliari Jack LoCicero sponsored Fiatos' membership into the Los Angeles Mafia. Anthony "the Animal" Fiato and his vicious crew were the enforcing arm of the Los Angeles Mafia. Fiato's Jewish partner Puggy Zeichick bankrolled a seven figure juice loan operation that was backed by Fiato's mob muscle. Fiato and Zeichick incorporated all the top west coast Jewish bookies into their gambling syndicate.. Law enforcement and Mafiosi alike referred to Anthony Fiato and Puggy Zeichick as the
Lucky Luciano
and
Meyer Lansky
of Los Angeles. Anthony Fiato was well liked and respected by Mafiosi all over the country. Mafia cutthroats Anthony "the Animal" Fiato and Mike "Rizzi" Rizzitello were the vicious muscle overseeing east coast Mafia operations in Los Angeles.
Gambino Family
member Guido" the Bull" Penosi cut Anthony "the Animal" Fiato in for a big piece of his "sky-is-the-limit". poker game that was located in a ritzy Sunset Strip high-rise.. As Mafia boss Pete Milano was counting his end from the poker game an F.B.I.bug picked up Milano praising Fiato to capo Louie Gelfuso saying , " finally someone knows how to get things done the right way in this Family". "Anthony is worth ten men". Fiato's violent life of crime is graphically depicted in the best selling book The Animal In Hollywood : Anthony Fiato's Life in the Mafia, by John L. Smith.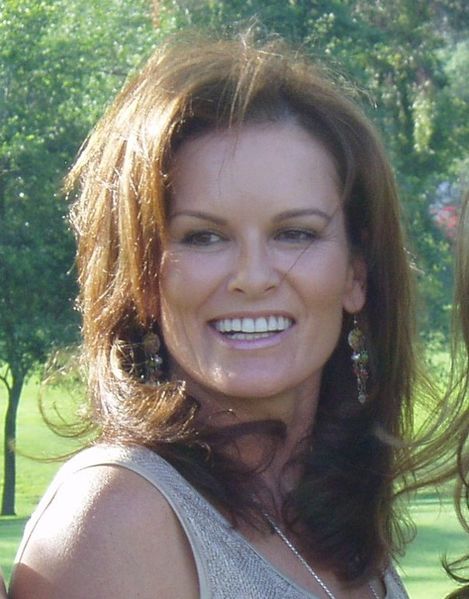 Denise Brown
Her sister was murdered
by OJ Simpson in 1994
When Fiato turned FBI informant, he and his brother Larry Fiato were placed in the federal witness protection program. He provided evidence that resulted in the arrest of some of his best friends and confidants in the mafia. Fiato was involved in the investigation of the murder of actor Frank Cristi. Tony Fiato claimed that Norman Freeberg attempted to hire Fiato on the contract on Cristi's life. Fiato rejected the hit. Much like his Mafia counterpart Johnny Roselli ,Anthony Fiato hobnobbed with Hollywood's Glitterati. As a favor to "rat packer" Dean Martin, Anthony "the Animal" Fiato strong armed two mob connected swindelers into coughing up thousands of dollars they had bilked from Dean Martin's ex-wife Betty Martin. Anthony "the Animal" Fiato and his pal actor Robert Mitchum regularly attended the Friday night fights at the Olympic auditorium. "Godfather" actor James Caan testified at Anthony Fiato's racketeering grand jury along with "Rocky" co-star Burt Young/ "Paulie"
Fiato says Denise Brown was his girlfriend, Witnesses and photos show the two together shacked up at swanky Coply Plaza hotel in Boston. In the O.J. Simpson murder trial, Tony and Larry Fiato testified on September 19. They claimed that they heard detective Philip Vannatter say he suspected that O.J. Simpson murdered Nicole Brown, revealing that perhaps Vannatter was not impartial. Judge Ito ordered the press to turn off the television camera and microphones to protect the Fiato brothers from endangerment, if their identities became widely known.